December 08, 2014
By domesticshelters.org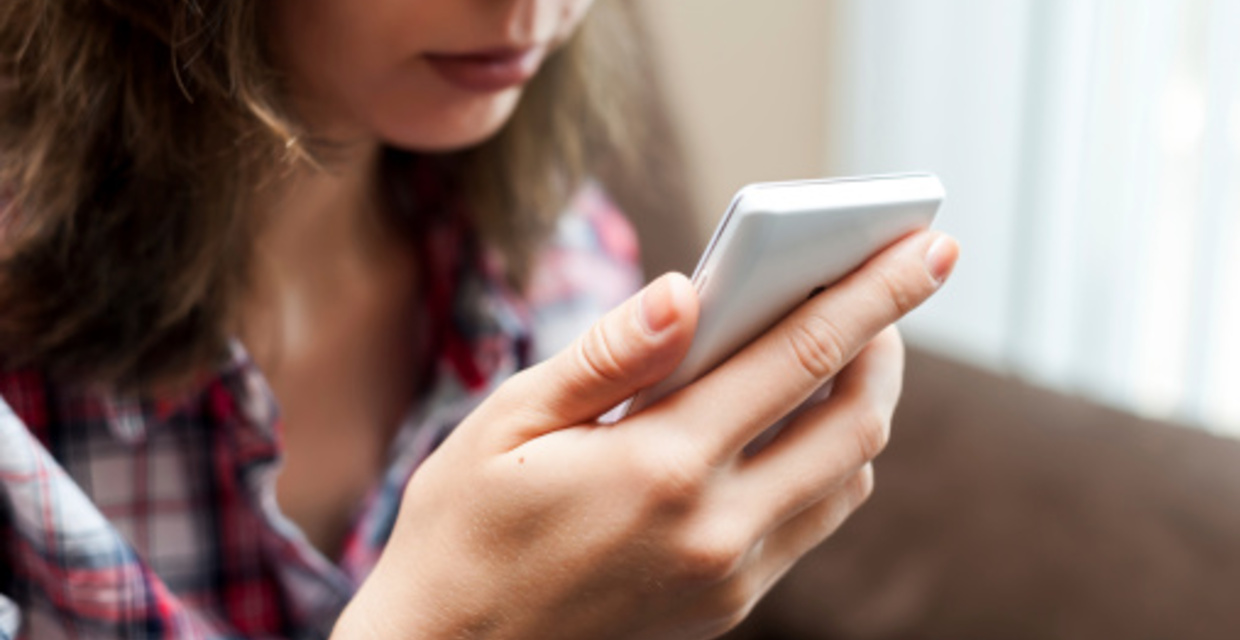 When Angela Brower's boyfriend became abusive, she broke off the relationship. Unfortunately, her brave decision put her in more danger than ever. According to The National Domestic Violence Hotline, leaving an abusive relationship is the most unsafe time for a survivor. When an abuser feels like they're losing control over their victim, they will often become more violent in order to regain that control.
True to form, Bower's boyfriend came over to her house and hit her so hard in the face that he shattered the orbital bone around her eye and broke her nose. He then continued to beat her in the back of her head. Amazingly, she managed to escape with her life.[1]
After the 37-year-old was released from the hospital, she wanted to issue a warning to other women in situations similar to hers. She took photos of herself that showed the serious aftereffects of her abuser's wrath—dark purple and red bruises covering her face—and posted them to Facebook. She captioned them, "Does this look like LOVE to anyone [sic] of you?"
She told The Huffington Post in June, "I want to raise awareness for women who are afraid and ashamed of what has been done to them. I want them to know that it is not their fault."
In March of this year, aspiring model Mori Gabriella Montgomery, 19, posted photos similar to Bower's on Twitter. [2] In them, the 19-year-old was wearing a neck brace and had a clearly battered and swollen face, the injuries she sustained after being kicked out of a moving vehicle before being beaten and dragged by her boyfriend of eight months. "Domestic violence is such an overlooked crime," Montgomery told news.com.au. "Nobody truly understands how often tragedies happen due to spouse mistreatment. I plan to put an end to the silence."
Can these selfies of battered faces really help the cause like the survivors hope?
Carmen Pitre, executive director of the Sojourner Family Peace Center, the largest nonprofit provider of domestic violence support services in Wisconsin, weighed in on the question of what effect photos like Bower's and Montgomery's could have on the public. "I worry about social media outlets in general because I think they allow people to have this detached conversation, and I think this issue has so much emotion attached to it." She says she's also concerned that social media won't be able to do the issue justice but adds that, "it can prompt conversations that might not otherwise be had."
Pitre says that she could see how posting those photos can feel empowering, but says women need to be prepared for the comments that can follow. "Someone can say it's inappropriate, or take his [the abuser's] side."
Pop star Rhianna found this to be true after photos of her battered face were released to the public following a physical altercation with famous boyfriend Chris Brown. Fans of Brown tweeted such messages as, "I would let Chris Brown beat me up any day." [3]
While the comments underneath both Bower's and Montgomery's online stories online were mostly supportive, such as reader Nicka Ray's comment that read, "This face and this story needs to be seen by every person, women and men. The signs of an abusive relationship need to be taught thoroughly. Love does not hurt," there were also more than a few hateful opinions as well. "Anonymous" wrote underneath Montgomery's photos, "I don't think this is a case of domestic violence … I would believe that this is another case of a black female making poor decisions on who to date/attach themselves to."
"These can be difficult to read," says Pitre. Regardless, survivors each have their own, autonomous path to recovery, she acknowledged. "We exist to affirm survivors. We stand in support of survivors."
---
[1]http://www.huffingtonpost.com/2014/06/02/domestic-violence_n_5428713.html
[2]http://www.nydailynews.com/news/national/aspiring-model-19-posts-pictures-horrific-injuries-boyfriend-attacks-article-1.1717576
[3]http://therumpus.net/2012/02/dear-young-ladies-who-love-chris-brown-so-much-they-would-let-him-beat-them/